Permanent make-up is an ideal solution for all those who do not want to waste time on daily make-up. The effects of such treatment may last for several years.
Methods of permanent eyebrow makeup application
We can choose from several techniques of permanent eyebrow makeup. These are:
The shading method – this involves tinting the eyebrow arch in a chosen color. This technique is most often chosen by people who want to thicken the eyebrows or give them a proper shape.
The hair method – during the procedure performed with this technique the natural appearance of the eyebrows is imitated and hairs are drawn on the skin surface with a special razor.
Pen method – it is similar to the hair method, but to perform permanent makeup slightly different equipment is used. This is the so-called "feather", which precisely arranges the hair so that it looks natural.
Filling method – due to the large amount of pigment used, this technique is considered the most durable.
Microblading – with this manual eyebrow pigmentation technique the eyebrow arch can be reconstructed in such a way that it looks natural.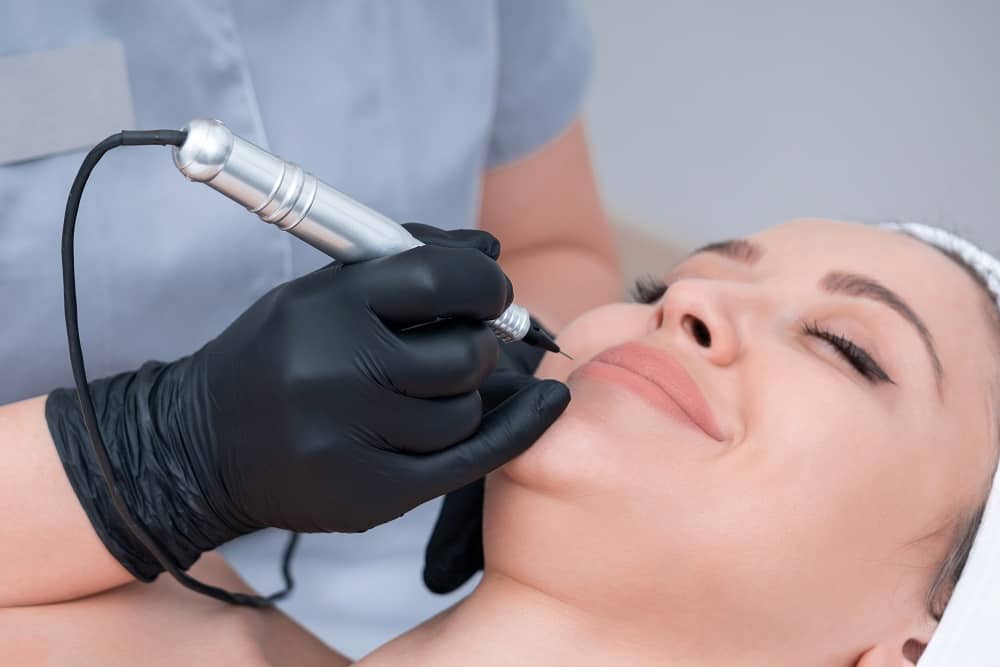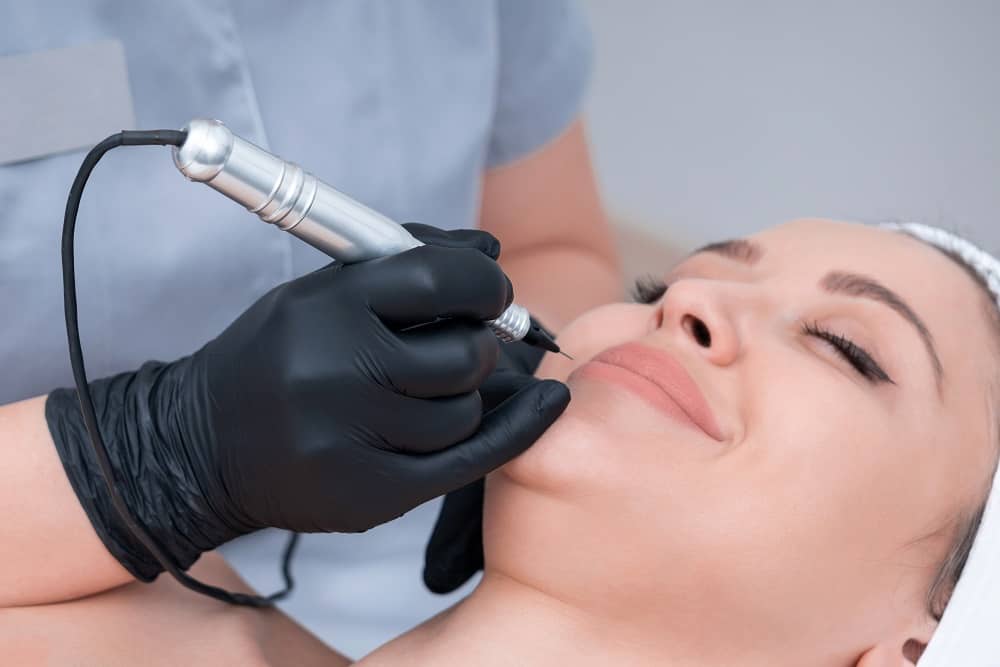 Permanent lip makeup methods
Permanent lip makeup is also very popular among women. The following methods are used here:
Contouring – this is a good solution for people who have large lips or with too little emphasis on the border of the red lip. Patients usually choose a color close to the natural shade of their lips to correct any defects.
Contouring with shading – this type of treatment allows both to outline the shape of the lips, as well as to give color to those that are blurred or have lost it as a result of aging or disease. Most often a thin contour with a slightly accentuated shadow is used here. In this way it becomes possible to optically enlarge the lips.
Contour with filling – this technique is based on the contour of the red lip contour. Then, its surface is pigmented with a selected color. This method works best for women who want to skip the daily application of lipstick.
Powder method – this is ideal for lovers of delicate, unobtrusive, matte makeup.
3D makeup – this treatment is designed to optically enlarge the lips. This effect is achieved by filling the lips with several different colors, which gives a three-dimensional effect.
How do I take care of my skin after permanent makeup?
Permanent makeup lasts from 1 to 3 years depending on the method used. Its full effects are visible after about a month. During the first few hours after the application of permanent eyebrow makeup, plasma may be secreted. However, this is a completely normal skin reaction that should not cause concern. After a few days after the procedure, small, almost invisible scabs may appear on the skin. They should never be touched or pulled off. This is because it could contribute to the formation of color defects. After some time you may have the impression that the color of the eyebrows or lips becomes less intense or is unevenly distributed. However, this effect fades with time. How should my skin be treated after the permanent makeup procedure? For the first 7 days after the treatment no colored makeup cosmetics should be used. Visits to a swimming pool or sauna are also prohibited. Additionally, sun exposure should be avoided. What are the contraindications for permanent makeup? Pregnant and breastfeeding women should abstain from this treatment. It is also contraindicated in cases of acne, herpes or allergic lesions.