Grey does not have to be boring. To break it in an interesting way, it is worth to apply some interesting tricks, thanks to which our styling will be more interesting. A good idea is to combine different shades of grey. We will tell you how to do it best.
How to mix shades of grey?
To make our styling based on grey not boring it is worth to combine different shades of grey so that the whole look is well thought-out. Currently very fashionable are dark grey, even graphite shades of grey. A good idea is to add them to light shades of ash. A graphite dress will go well with a coat in a light shade of gray. You can also choose graphite pants, which go well with a melange sweater and a coat of a similar shade. Very well look with each other clothes of similar shades of gray, but with different texture. This makes that despite using one color for the whole outfit, the styling is not boring at all. Grey is also silver or graphite, so shiny clothes with a lot of shine and an unusual fish scale effect are perfect for an unusual combination with dark grey shades. Texture is also important here – smooth materials with shiny silver threads can be matched with woolen sweaters or bedspreads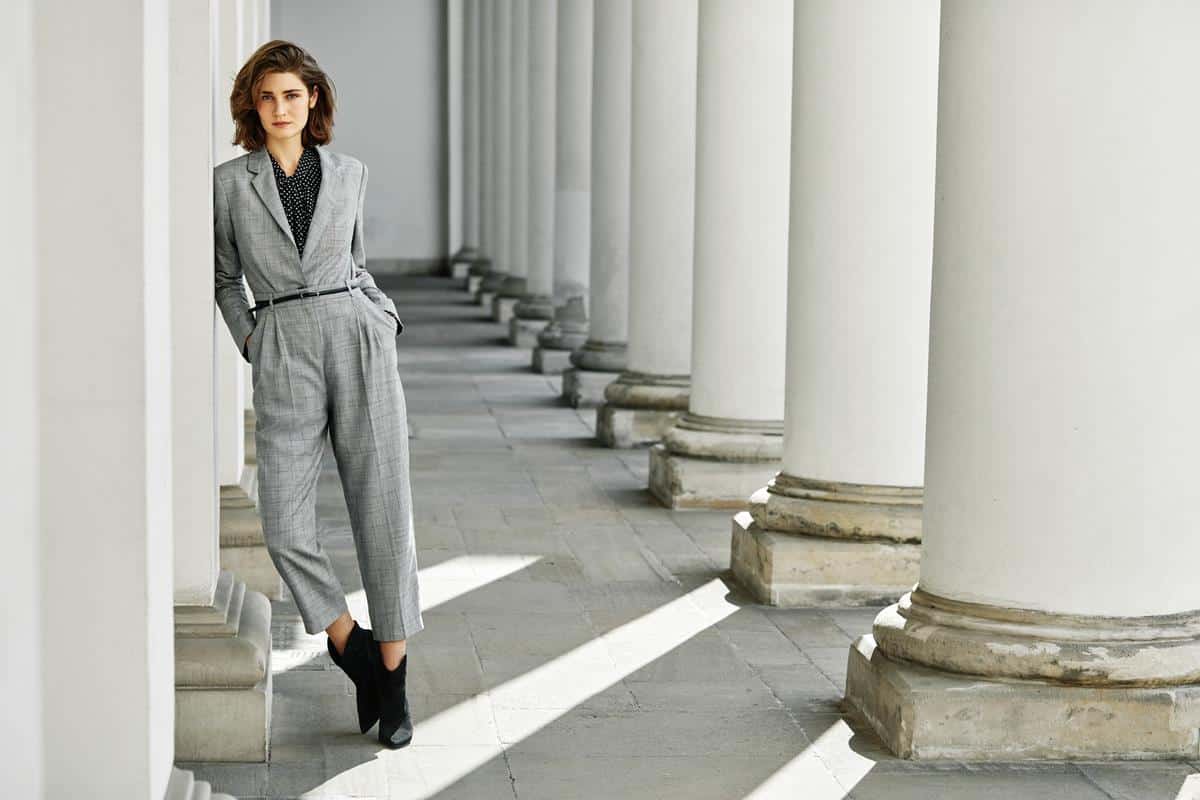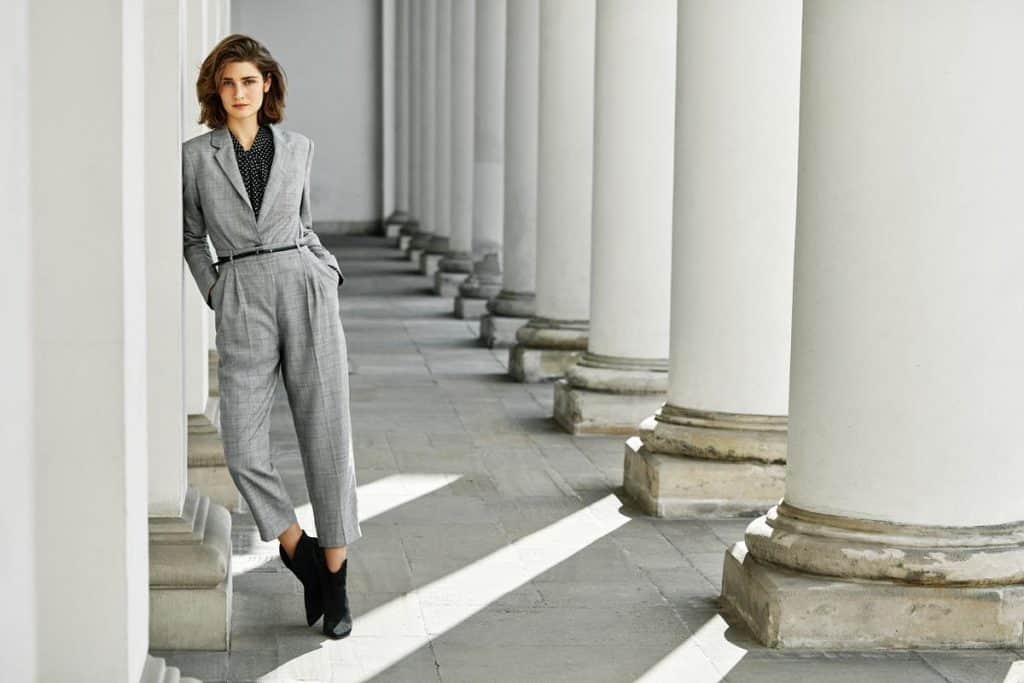 Grey looks exceptionally feminine, especially when combined with very trendy colors, such as neon. Neon yellow will always look very elegant when combined with grey. It is an energetic and very urban combination that will make gray not be associated with sadness and gloomy autumn. Thanks to vivid colors, such as red or raspberry pink, gray takes on a slightly different character. It is subdued and elegant. It is a universal background for lively colors
What accessories go well with grey?
Grey composes best with black but this combination may be a bit dim and sad. You may like to brighten up your outfit by adding eye-catching accessories such as coloured or silver studs or belts. This gives the outfit a more rock chick feel. Grey outfits should also have interesting details, such as visible stitching, rivets or studs, to make the whole outfit match. You may also try to brighten up your outfit with pastels. An ideal combination is powder pink, which perfectly matches light gray. Peppermint will also work well. Such unusual combinations are surprising and make the styling more girly. A very unusual, but also successful combination is that of wool in grey shade with white lace. This combination was used, for example, by H&M, which also added lace cuffs. Lace also appears on the back, in the form of a very sexy insert, which slenderizes the silhouette. Grey can also be broken with colorful scarves or beautiful scarves with embroidered patterns or flowers. They may refer to recently fashionable folk patterns. Textures also play an important role, e.g. long weaves on a knitted dress or shiny snakeskin. This gives the outfit some character and attracts the eyes of others. Oversized, seemingly sloppy cuts or waist ties – these elements will break the seemingly boring outfit, and gray will no longer be its only indicator.