While browsing through the offer of stores offering lingerie one can be really surprised. Brands from season to season surprise us with new models of bras, which are often distinguished not only by their beautiful appearance, but also by their functionality. What kind of bras fit specific types of breasts? Our guide will help you choose the best model!
Why you should know the exact size of your bust?
Unfortunately, most Polish women (some sources say, as many as 90% of us!) wear the wrong size of bra. The most popular size is 75B, which – somewhat surprisingly – is considered by women to be universal… They reach for it without measuring themselves precisely. Polish women tend to choose bras with too large circumference, which do not support the bust properly. They try to fix that by shortening straps, by which the bra lifts up and basically ceases to perform its basic function. An improperly fitted bra can have many negative health effects. What are they? The effect of too loose circumference is, above all, the fact, that the weight of the breasts rests on the shoulders – this may result in backache, neck pain, and even migraines! If, on the other hand, the cup is too small and the breasts are compressed, chaffing and breast pain can occur. Sometimes, the compression caused by poor bra positioning on the body also leads to cysts and breast lesions.
To help you choose the right bra, a brafitter will help you measure your breasts and choose the size that fits. If you do not want or have no possibility to use her services, decide to take your own measurements and enter them into online calculators, which will tell you what size bra you should wear.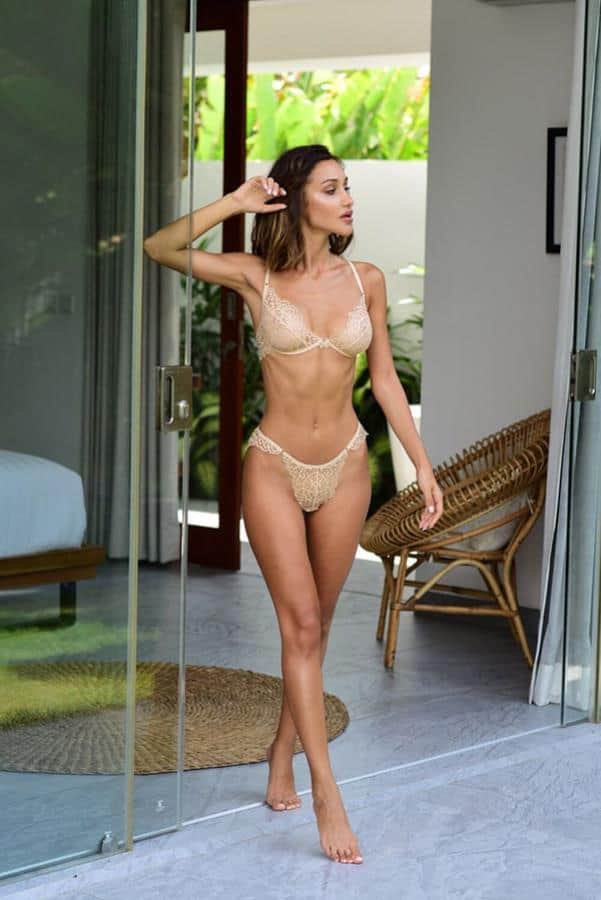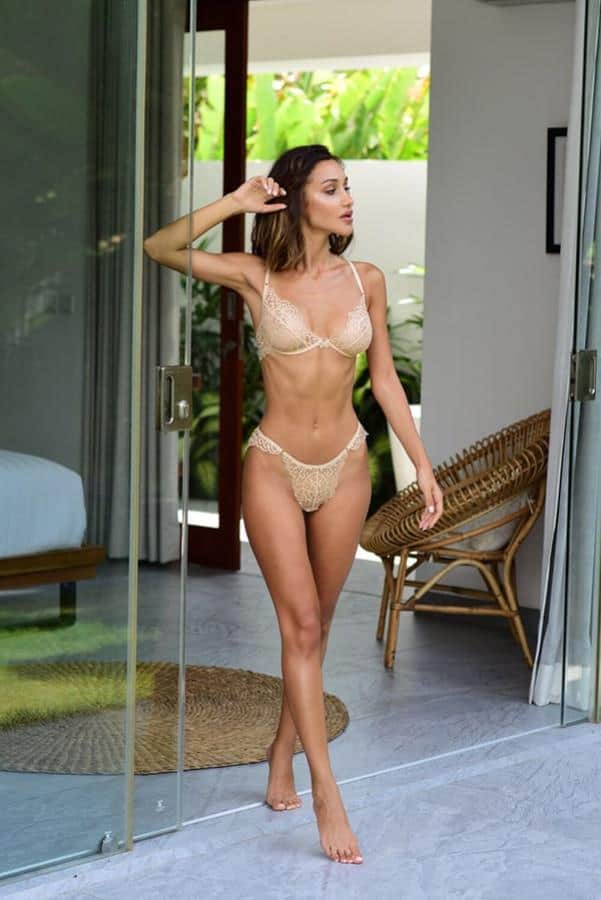 Popular types of bras – which bust types do they suit?
On the market we can find a wide range of bra models, however not all of them will suit e.g. large bust. Find out how to choose the perfect bra for yourself, so that your bust looks beautiful in a bra. We have tips for everyone! Here are popular bra models, which stole hearts of many Polish women.
Lace bralettes
Lace bralettes took the lingerie market by storm and probably there is no brand selling lingerie for women, which would not have such models in its offer. Bralette bras can be worn every day, but they are also an ideal choice for special occasions, as they can be an element of styling in themselves. Bralettes are bras which do not have underwires, thanks to which they work best for women with small and medium-sized breasts. For women with large breasts, it can be difficult to find a model that offers enough support – and without it, back pain can occur. However, the offer of brands is growing all the time and perhaps soon models of bralettes for women with larger breasts will appear on the market – it is worth keeping track of the news.
Bardots
Bardot is a push-up bra, which strongly raises the breasts and gives them a beautiful shape. It is usually chosen for special occasions, as it reveals the upper part of the breasts. It is often strapless and holds on to the body thanks to silicone straps on the inside. It is perfect for dresses with deep necklines – it allows to uncover the back and shoulders. Bardot is recommended especially for small and medium breasts, because it rounds them beautifully – they seem firmer and bigger. In case of large breasts, a bardot may be a good choice, but care should be taken to ensure a perfect fit of the model. Otherwise, the strapless bra may slip off
Built-in bras
Built-up bras are most often chosen by women with large breasts. Thanks to their shape and underwire they support the breasts very well. They are ideal for everyday wear, but also for special occasions. On the market you will find models in many designs and colors, which will allow you to quickly choose your dream bra.
Soft support bras without underwire
Underwired bras are sisters of lace bralettes. What is the difference between them? The former usually offer slightly better bust support. Manufacturers, however, surprise us with new technologies, which make this type of bra can also be worn by women with large breasts. There are no exclusions and every woman, regardless of breast size, will find her dream soft bra. The latest models are ideal for everyday wear when you need support for your bust, but most of all you want comfort. Their color range usually includes a flesh tone too, making them the perfect choice for every day – they won't show even under white shirts or tops. Underwire bras are often made from natural materials like cotton, making them even more comfortable to wear.