Platform sandals are one of the summer essentials. They will go well with an airy dress in boho style, as well as with a set consisting of a t-shirt and jeans shorts. What should you consider when choosing this type of shoes? How to style them?
Platform sandals – a handful of useful information
Sandals on platforms are shoes with a very long history. They were already worn by actors in ancient Greece. This footwear allowed them to see the audience better. The same popularity was enjoyed by women of 16th century Venice. Such shoes effectively protected their feet and creations from the water in the streets. In the 1980s, they were worn by members of the band The Kiss and David Bowie. Platform sandals made a comeback in the 1990s thanks to one of the most famous pop bands of all time, the Spice Girls
Why should every woman's closet include at least one pair of platform sandals? The shoes are extremely comfortable and stable. They model the silhouette very nicely, without burdening the spine. Particular models of platform sandals may differ from each other in the material they are made of. We can find among others models finished with wood, cork or rattan braid. On the store shelves we can also find leather, suede, rubber or plastic sandals. They may be tied around the ankle or fastened. These types of sandals are low or slightly higher, sometimes even a few centimeters high.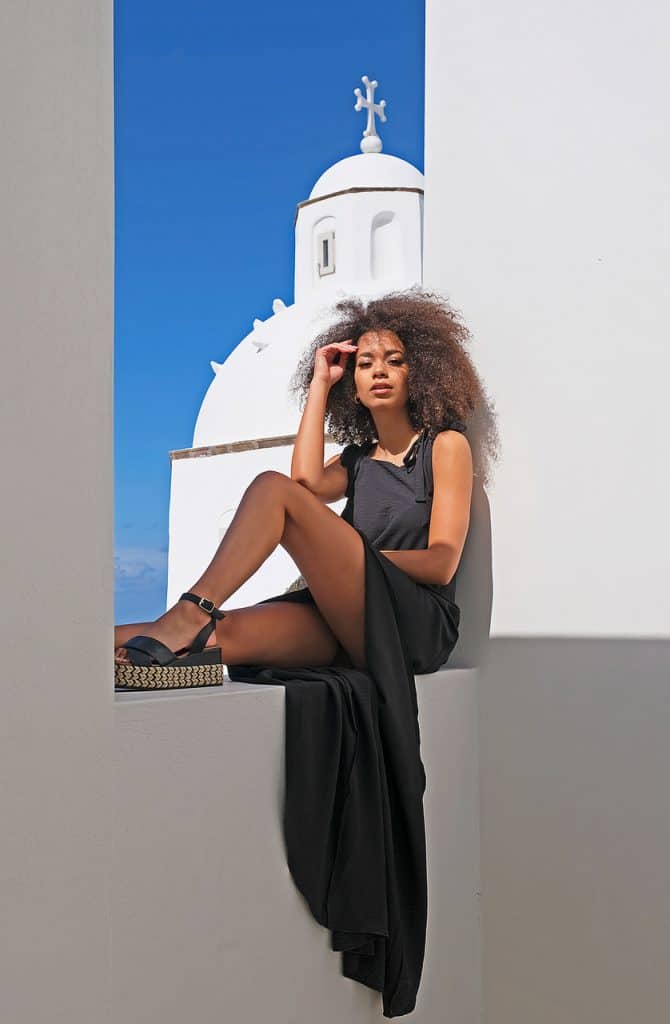 How to adjust wedges to your figure?
Sandals on platforms are an excellent alternative to shoes with heels. However, in order to make them look impressive, we should take care of their proper fitting to the figure. This type of shoes can be worn by all women who want to optically slim their massive thighs or calves. It is also an excellent proposition for tall women who want to balance wide shoulders or hips. They can wear buckled or tied ankle-high sandals without any fear. Can slightly shorter women also reach for platform shoes? Absolutely! For them, the best solution will be models in a color close to leather or maintained in subdued, for example pastel colors. It's a proven way to make legs look longer than they really are. To make sure these sandals don't overwhelm your figure, opt for a slightly lower model with a simple cut and no unnecessary ornamentation.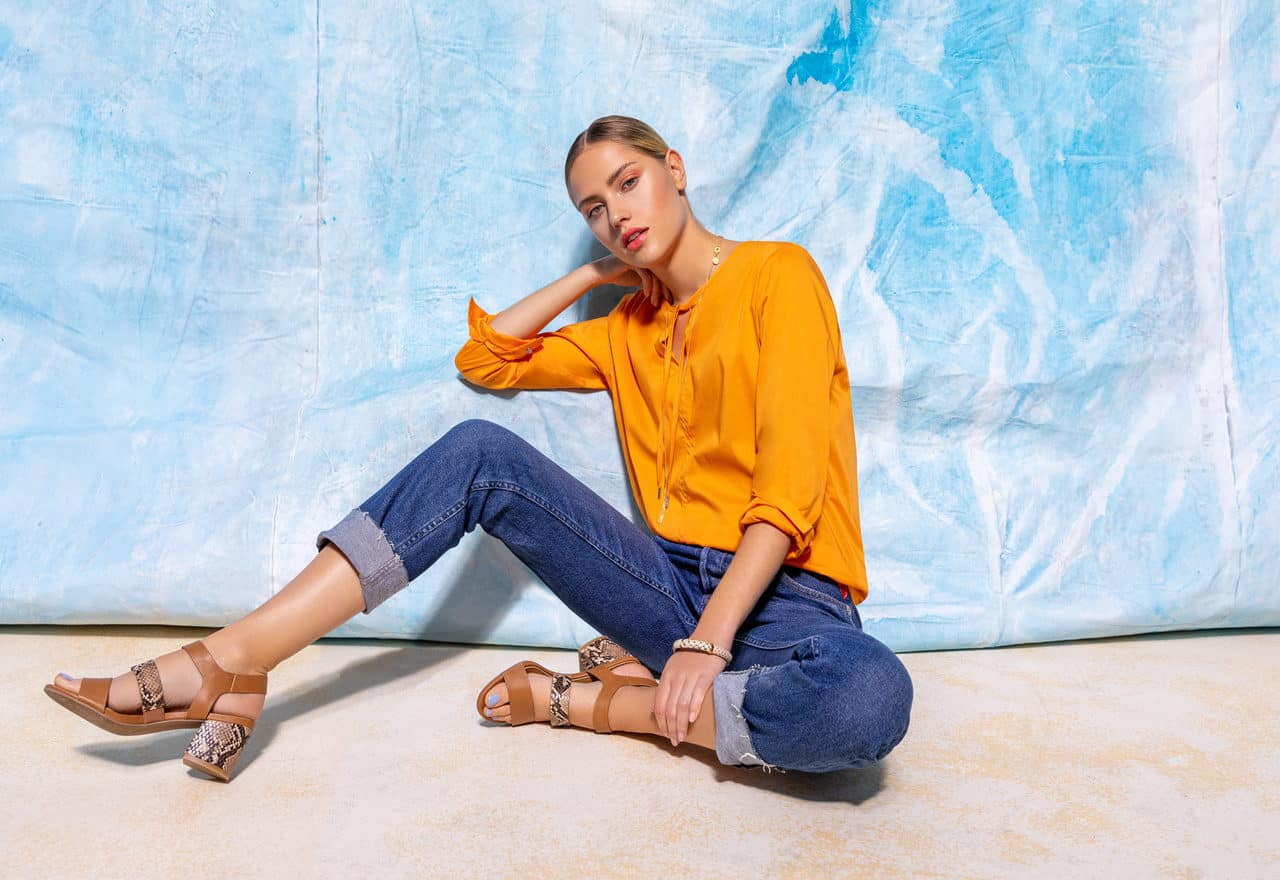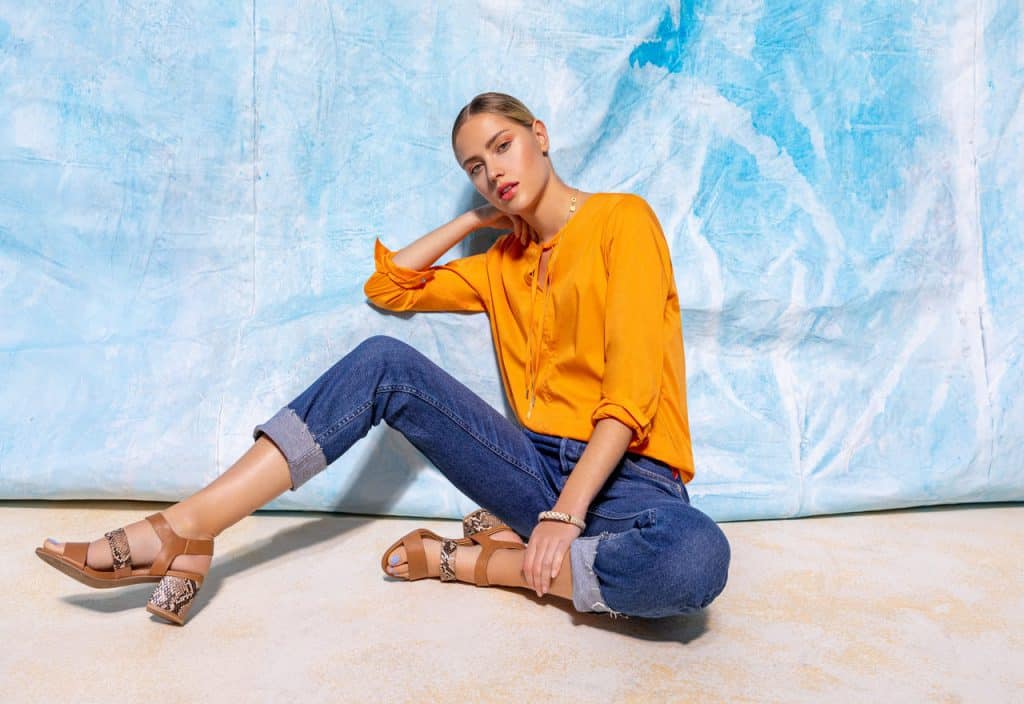 What do wedge sandals go with?
How to style wedge sandals? There are plenty of possibilities. These shoes are perfect for hot summer days. Therefore, they can be successfully matched both with short, airy dresses or skirts, and short shorts – fabric or jeans. Women, who do not like exposing their legs, can also reach for sandals on platforms. The best solution in their case will be a maxi dress with straps. It is a great way to mask the flaws of your figure, such as protruding tummy, sides or massive thighs. Sandals on platforms are also a great combination with ankle-length skirts. These shoes go very well with boho outfits. If you want to create an airy outfit, referring to the hippie fashion, you can match them with an airy tunic, recently very fashionable pumps and a bag with fringes. Are platform sandals also suitable for slightly more elegant outfits? Absolutely! They will look very good together with a simple white shirt, classic straight-legged jeans and a leather bag.