Both women and men love shoes. It is worth remembering, however, that properly chosen shoes are not only stylish and elegant, but also incredibly convenient and comfortable when walking. Shoes are one of the most important parts of clothing and it is important that they not only look beautiful on the leg and fit into any styling, but also work well in any situation. In Poland, the weather can cause a lot of trouble, unfortunately we have quite a specific and changeable aura, so it is worth having in your collection such shoes that will never let you down. But will suede surely meet all our expectations?
More and more popular are suede shoes, which are considered to be one of the most universal. And there is a lot of truth in this, although, as is usually the case, we can not fully agree with this statement. Suede shoes always look amazing thanks to their unique hair texture. They are very elegant and will highlight any style. They will win the hearts of both followers of classics and those who love extravagance. However, the material of the shoes is of great importance when it comes to use, so it is important to know the advantages and disadvantages of the product, in this case suede, to use the shoes as intended and enjoy the purchase without regretting the money spent.
Advantages of suede shoes
Suede is a natural leather, one of the oldest, available on the market. It is distinguished by its unusual matte design, softness and flexibility. It comes from hoofed animals and can be dyed in many colors. Shoes created from this unique leather are elegant and will fit into every fashion taste, emphasizing style and character of any styling. This sensational model of shoes, suits both for grand and ceremonial outings, as well as for less formal meetings. Suede shoes are perfect for everyday stylizations. There are more and more suede offers on the market, which are becoming more and more popular.
Suede is a highly valued material, precisely because of its incredible versatility, comfort and design. Additionally, the biggest advantage of suede is greater air permeability, thanks to which the foot breathes better, which affects the overall comfort while walking. Thanks to its flexibility, leather quickly adapts to the shape of the foot, which reduces the risk of corns or irritation. Suede footwear is available at relatively low prices, which also contributes to its popularity. Moreover, it is easy to clean, which allows you to use your favorite pair of shoes much longer. Well-kept suede looks great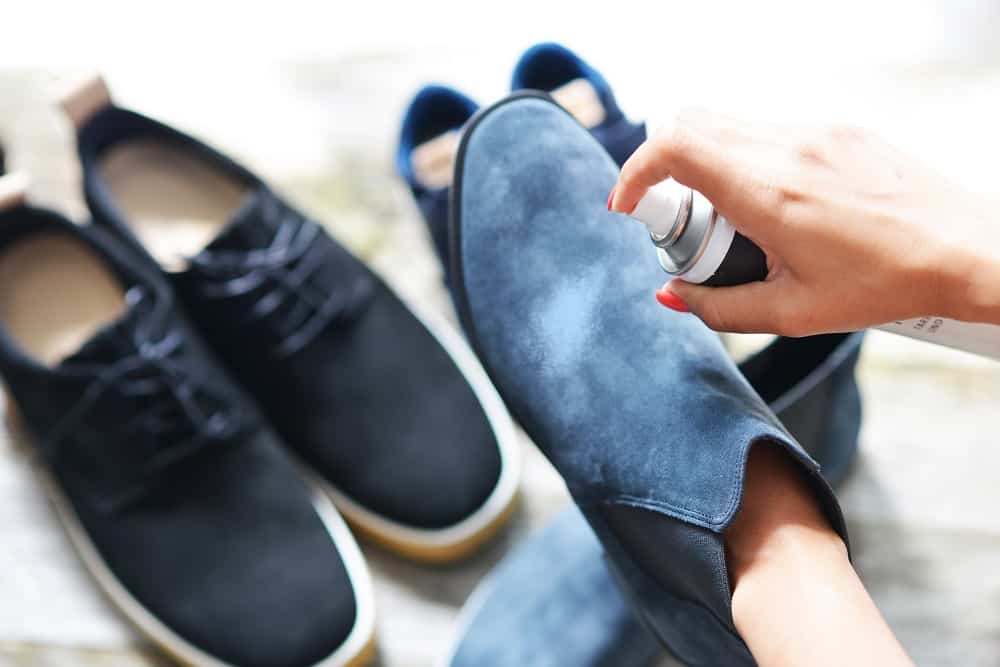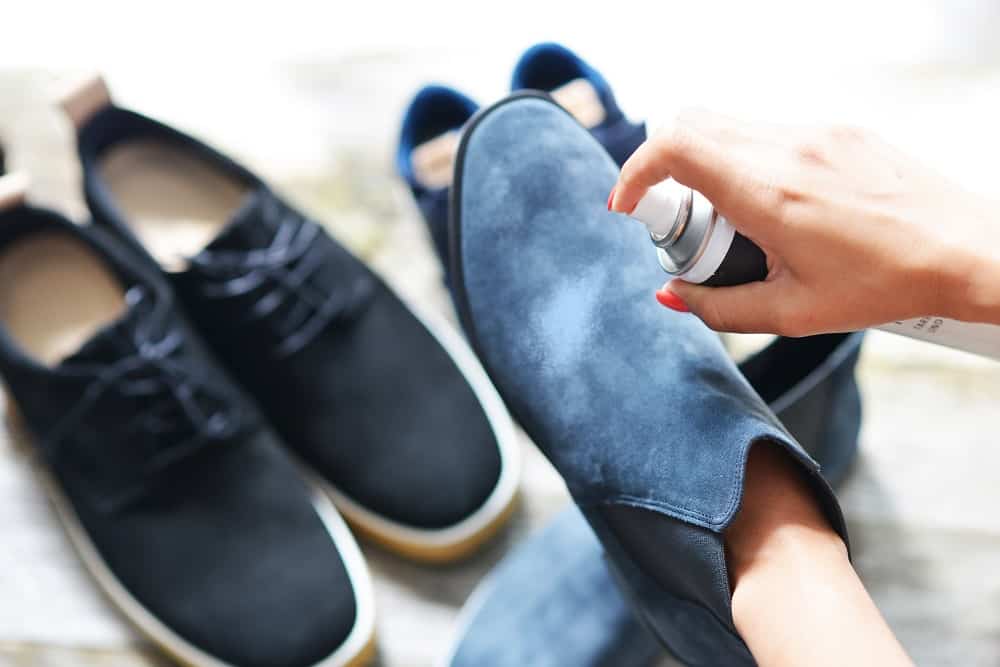 Disadvantages or how easy it is to destroy your favourite pair of shoes
Before buying shoes, we should answer two questions – what are our requirements and what do we expect. Unfortunately, despite many advantages of suede, its main disadvantage is that it is susceptible to damage, dirt and lack of water resistance, which usually leaves visible marks on suede leather. If such footwear gets wet, it should be dried as soon as possible to minimize the risk of visible damage. This is quite difficult, because almost all flaws are visible on this material. Therefore, if you want footwear that always looks good without much effort, give up suede, which needs to be taken care of regularly to enjoy its good looks
Although suede footwear is increasingly fashionable, it is unfortunately not for everyone. If we are concerned about visible scratches on the shoes and we always want the shoes to look like new, it is better to bet on another, less demanding material. Even with proper care, it is difficult to avoid even the smallest, visible defects and losses in the structure of the leather. It is best to wear suede shoes on warm and dry days, which will help avoid stains after contact with water. It is worth investing in suitable preparations for suede leather and cleaning shoes regularly. Unfortunately, this requires a bit of effort to keep the shoes always looking as good as they did in the beginning. Suede is a very delicate material and requires some attention to make it look good, but these are shoes that have their own unique design and are worth opting for.