A bathrobe is an essential part of every woman's closet, and in winter it is definitely one of the favorites. A bathrobe can be invaluable when the cold weather starts to reign outside. However, not all styles are suitable for wearing at this time of year. We suggest how to choose a warm, feminine bathrobe!
Which of us does not dream in winter of a warm, comfortable and nice-to-touch bathrobe? After all, it is a part of clothing, which in long, winter evenings becomes our best companion. However, in order for a bathrobe to fulfill its role in the best way, it must have a proper cut and be made of high quality materials
How to choose the right bathrobe for women?
Before you decide to buy a particular type of bathrobe, think about the features you care about. Bear in mind that it is not worth being guided only by the price, because this low price usually does not go hand in hand with quality. You should also remember not to choose a bathrobe just because someone recommended a certain model or cut, because it should suit you
There are many models of bathrobes available on the market, so you will surely find something just right for you. Think well and consider when a robe will serve you best, because light and short housecoats, though stylish, are more suitable for summer. If you are looking for a universal and soft bathrobe, then choose a warm, cotton model. Women's bathrobes with hoods are very practical as they cover not only your body but also your head. This type of bathrobe is a great choice for women who do not immediately dry their hair after washing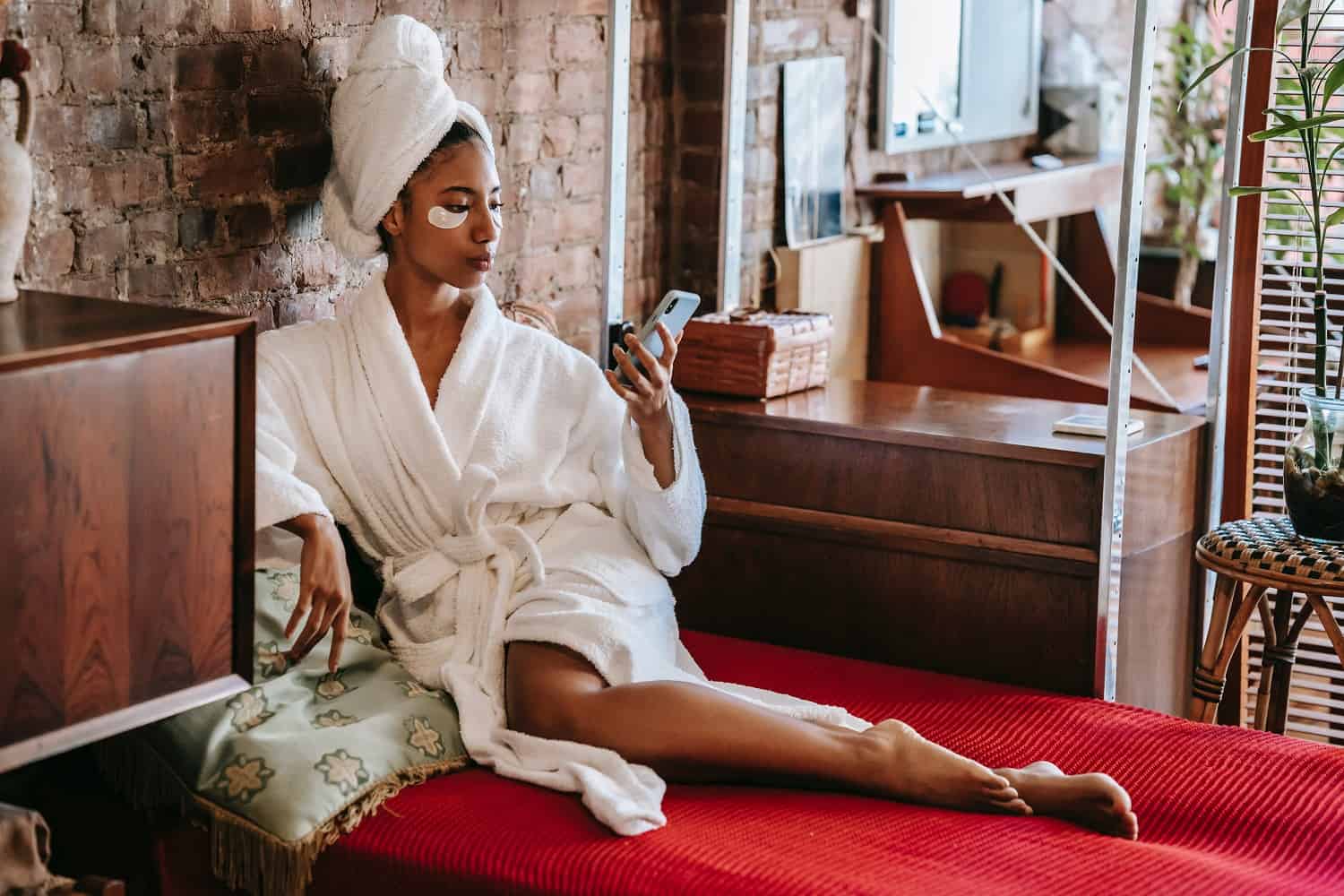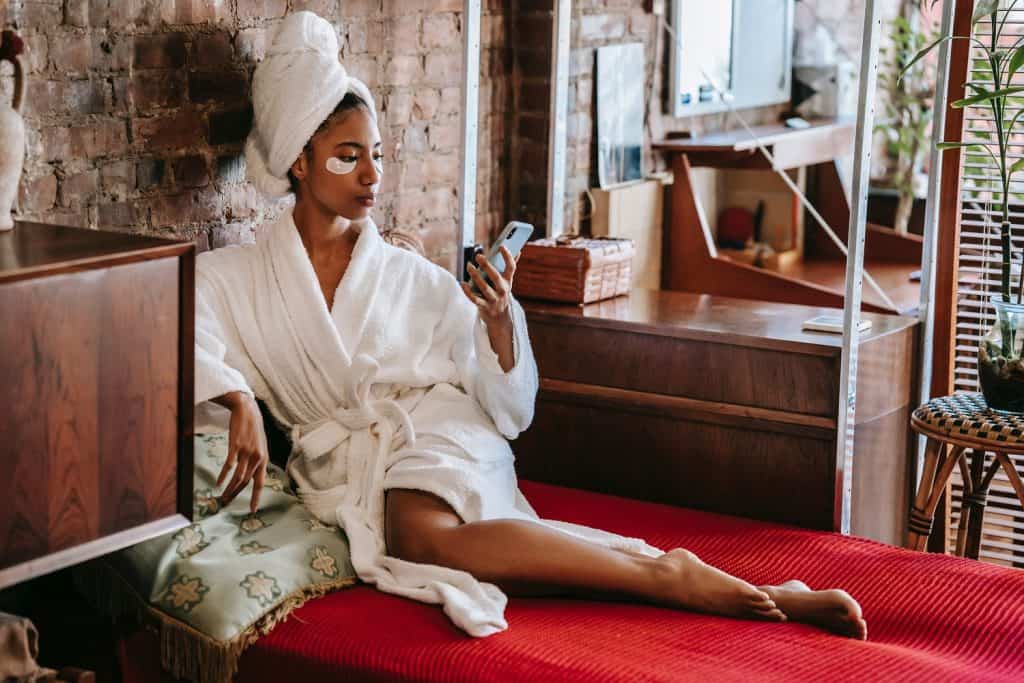 What material to choose a bathrobe from? Does the material matter?
In addition to looking nice, a bathrobe should, above all, provide warmth. That is why the material from which it is made is so important. What functions should it fulfill? It has to be warm and thick enough to warm up the body, especially in chilly mornings and cold evenings. Models made of thin materials are better left for spring or summer
Definitely the most popular are women's cotton bathrobes. Why do ladies reach for them so willingly? Due to the fact that they are perfect for most of the year. Unfortunately in winter this fabric does not necessarily work, because cotton does not have enough ability to retain heat. If you are a cold person, we advise you not to choose a cotton bathrobe, because it simply will not meet your expectations. Ladies are equally eager to choose satin and silk bathrobes as these materials make beautiful sets with nightdresses made of the same material. No wonder for them, after all, such women's bathrobes are very elegant, subtle and extremely sensual. Despite so many advantages, these fabrics are too thin and delicate to be able to effectively protect you from low temperatures.
So which bathrobes are best to use in winter? Definitely the best solution is terry cloth, velvet or plush bathrobe for women. These materials are thick enough and very nice to touch, and thanks to that they will warm your body both after getting up from the bed and after the evening bath. We will certainly not get cold in them.
Take care of your bathrobe and it will last longer
How to take care of a bathrobe to make it last for many seasons? When choosing a bathrobe, make sure that it is made of a good quality fabric, because this will allow to maintain the impeccable appearance of the garment, even after many washings. In order for the bathrobe to keep its nice appearance and, above all, its properties, you need to take care of it. First of all, wash it regularly, following the manufacturer's instructions, which you can find on the tag. And if you want the bathrobe to serve you even for several years, use only mild chemicals for washing and wash it by hand
Main photo: Sora Shimazaki from Pexels