A while ago, the tracksuit was considered to be an outfit only for the gym or jogging. Now it has many more uses. There are even elegant versions of this garment!
The origins of the tracksuit? The perfect workout outfit! Unfortunately, after years it lost its glory, became an element of clothing that should not be there. Fortunately, it is back and in a big way. Now it is willingly chosen mainly because of its comfort. However, this is not its only advantage. It is mostly made of airy materials, plus women love its versatile nature. Most of them can be worn only to the gym or for jogging, but there are solutions that can be considered elegant! Learn about the origins of the tracksuit in the world of fashion and sport, where to wear it, and what accessories and shoes to go with it!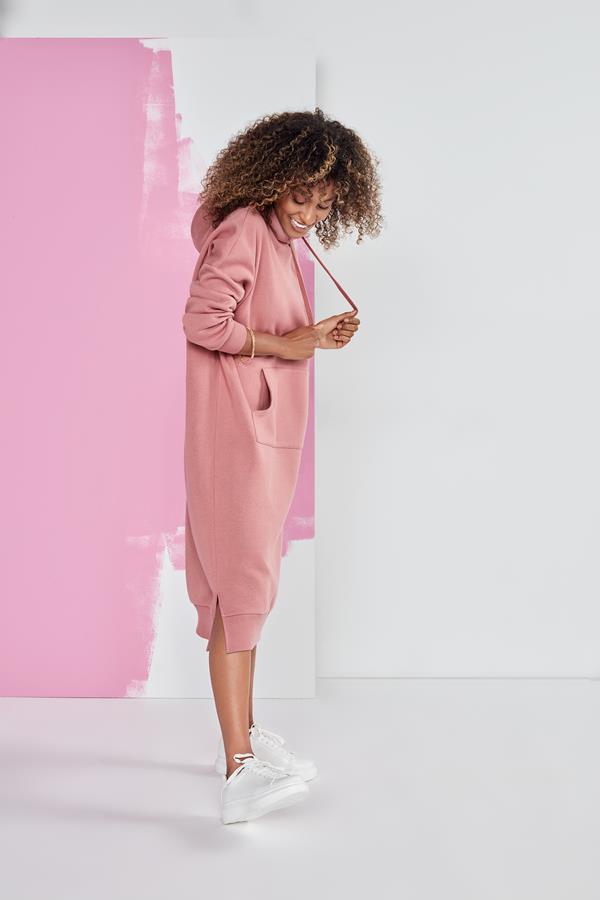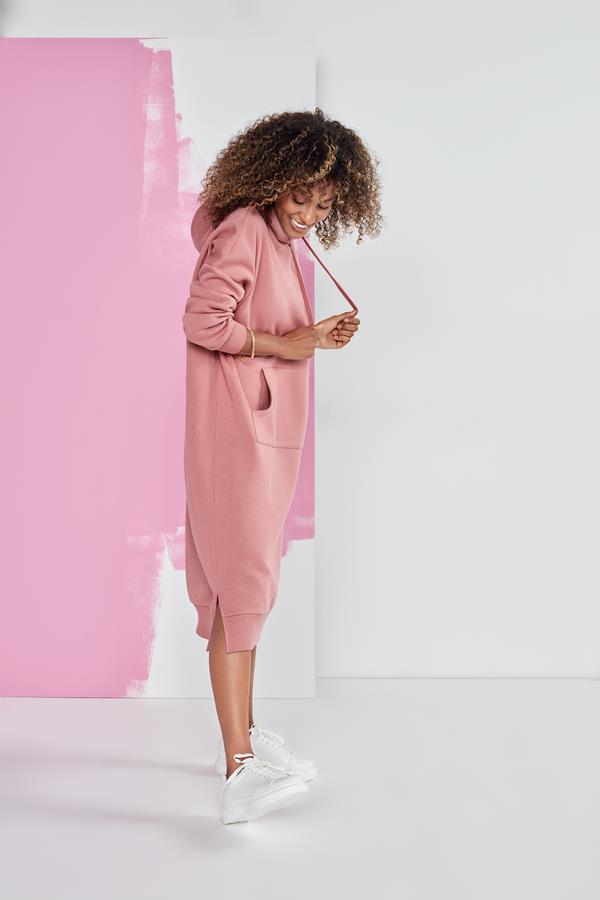 The origins of the tracksuit around the world!
Made from cotton jersey, the tracksuit bottoms and sweatshirt were designed in the 1930s to be worn by athletes, but were also associated with lifestyle. It was heavily advertised, which contributed to its success in the clothing market. Of course, it was reserved for men only, which as you know, changed years later. Wondering what the first sweatpants looked like?
The sweatshirt had a padded collar or an elasticized yoke – the choice was yours. There was no shortage of sweatshirts with a v-neck. They all looked a bit like today's baseball caps
Pants were equally comfortable, and to make them resemble suit pants, they were equipped with a seam in the front leg. There was room for welts at the cuffs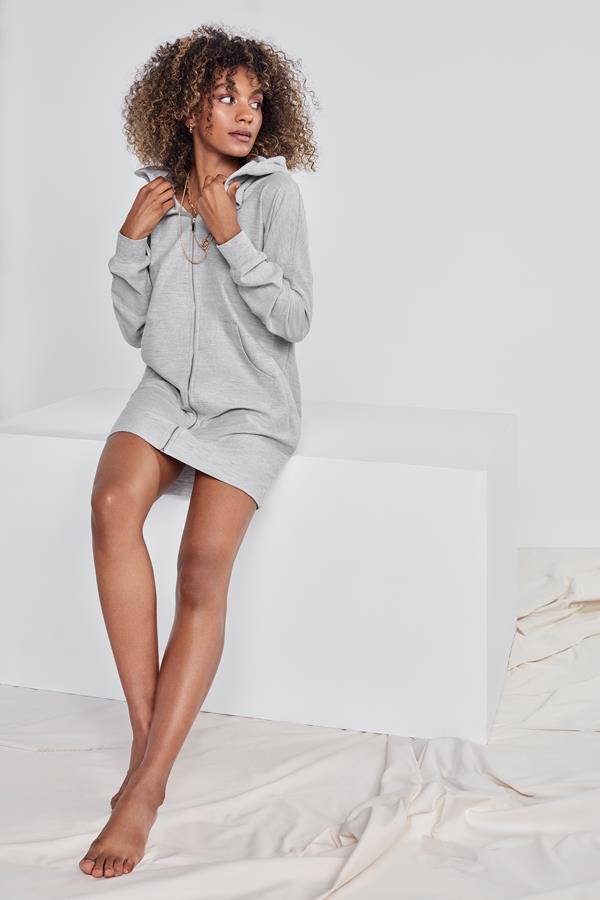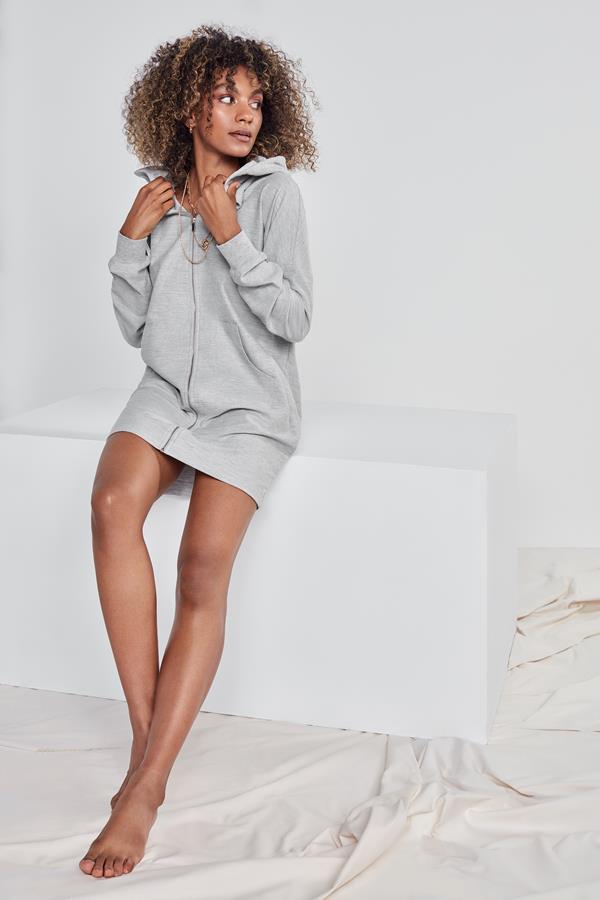 Elegant tracksuit bottoms – what distinguishes them and when to wear them?
We live in a constant rush, so we could not forget about comfort in every situation. For this we needed to create clothing that would offer comfort and elegance to the wearer. Probably some time ago, no one would have thought that the choice would fall on the tracksuit. However, the differences in styles, especially those of daytime and evening wear, are beginning to blur. This gave designers more room for manoeuvre and thus elegant tracksuits were created, well-fitting and beautifully emphasizing the silhouette. Women match sweatshirts with leggings or even skirts. They opt for well-fitted sweatpants as well as dresses made of this material with large pockets or hoods. Especially in the latter case it looks great. One of the above mentioned pieces of clothing, maintained in subdued colors, such as gray, navy blue, black or white will prove useful in many situations, even when it comes to looking elegant.
Of course, the tracksuit will not replace every outfit. There are still places where it will not work. We are talking about work and its business dress code. Official dinners, the theater, the philharmonic hall or the first dinner with your fiancé's parents are also situations in which it is better not to wear a tracksuit, no matter how elegant it is.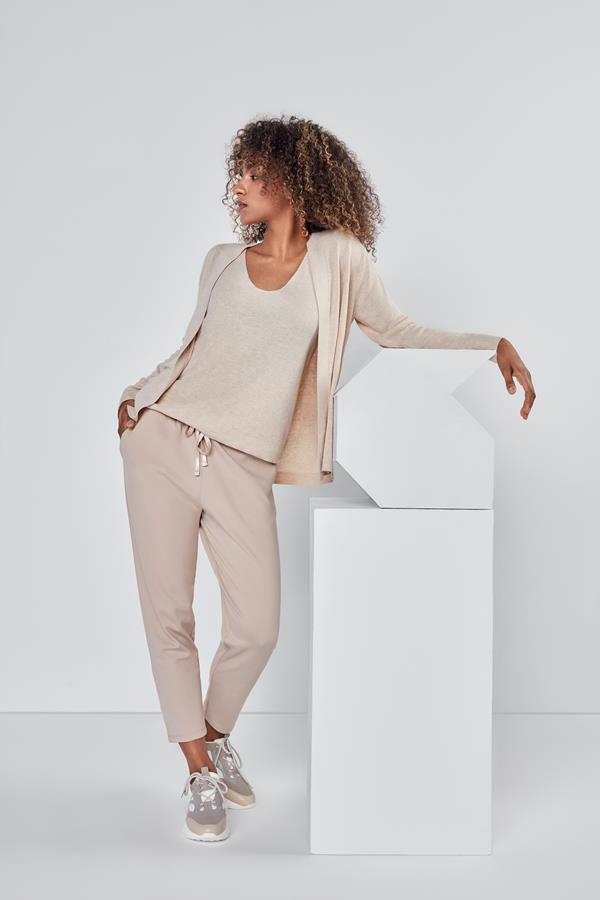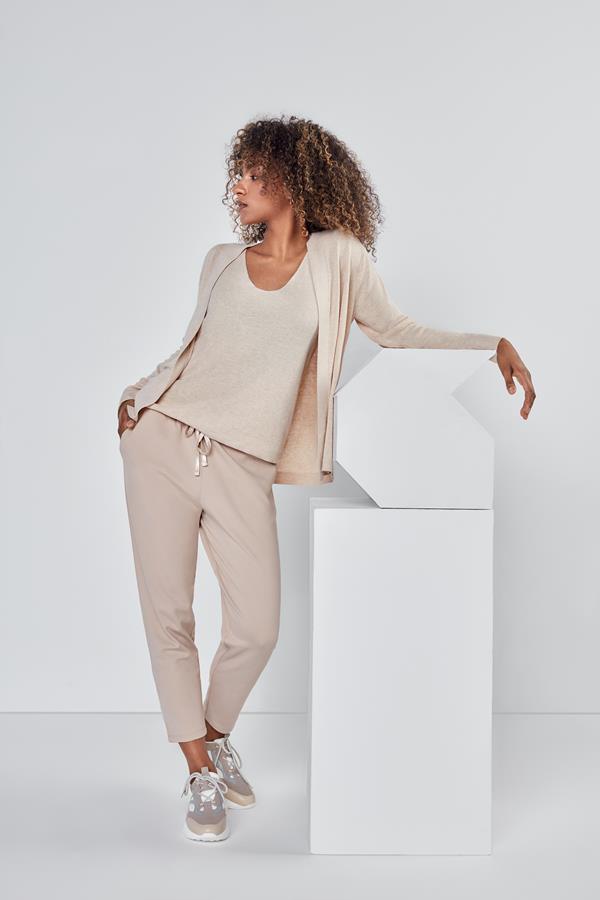 How to complete the outfit?
Match tracksuit pants with trendy baseball caps. Styling will take on an urban character when you match tracksuits with a denim jacket. Also opt for sporty shoes. Here, go for Air Max or Nike Roshe. The recently fashionable sport shoes on platforms are also a must
Make sure you complement your outfit with trendy accessories. First up is your bag. It should be a large model with a sporty character, for example a shopper bag. Instead of a bag, you can always opt for a stylish backpack. A great accessory is also a hat. A beanie is the right choice, but not a fitted one, but one with a big, sloping back. Of course, the items mentioned above do not have to be chosen by you. If you think otherwise, decide for yourself what goes best with your tracksuit.