Are your beautiful new leather or suede shoes causing you discomfort while wearing them or even painful chafing? If so, you should know that you don't have to return them to the store or hide them at the bottom of your closet at all. All you need to do is spend some time untangling them so they fit like a glove. So here are 5 proven home remedies to untie shoes that are too tight.
Which shoes can be untied?
Unfortunately, the method of separating shoes will not work for every shoe. It is possible to split shoes only when they are made of natural materials such as suede or leather. In case of shoes made of artificial materials, attempts to break them apart may unfortunately end up in destroying them by cracking the material or even by peeling off the sole. Therefore, before you use the following five ways, check this issue first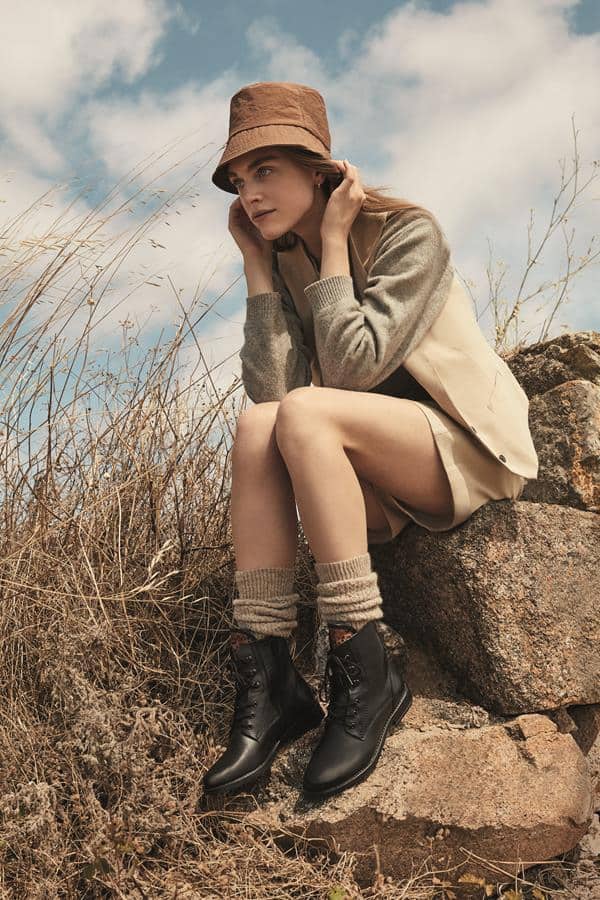 5 ways to unlace your shoes
There are many ways to make shoes that are too tight finally stop causing discomfort while wearing them. But we present only five tried and tested methods
Wet socks
The first method for unlacing shoes is to soak your socks in lukewarm water, then squeeze them and put them on your foot, on which you then slide the uncomfortable shoes. For this method to work, we should walk around the house for several hours. The moisture of the socks combined with the warmth of our skin will cause the skin to gradually stretch to fit the shape of the foot. In case you want faster and better results, it is worth using a slightly thicker pair of socks, as long as the discomfort related to the pressure of the footwear is bearable for you
It is also important in this method that the socks are damp, not wet.
Walking in the morning
Another method is based on a similar action to the previous one, but this time, instead of using socks, we combine pleasant with useful. Put too tight shoes on your feet, and then go for a walk in a grassy place, such as a park or the lawn in front of your house. Walk on the dew-covered grass for about half an hour, then come home and wear the shoes for a few more hours
This method has been known for years and used primarily by our grandmothers, but it is guaranteed to be effective in the fight against too-small or snagging shoes. It is important that the footwear moistened with dew remained on our feet for some time, and preferably dried on it. This ensures its perfect fit to the shape of the foot
Ice and freezer
Although a very tempting vision, this method does not involve freezing Prosecco and making yourself a drink of ice and then looking at your failed purchase with regret 😉
For this method you will need ice bags, which you fill with standard water and then secure them against spilling. So prepared bags put into too tight shoes, so they fill them tightly and close in the freezer overnight . In the morning shoes should fit like a glove
Newspapers
Have you wondered why shoes in stores are filled with paper? It's so that when they are stored in boxes, they don't lose their original shape. However, paper can also be used to stretch your shoes. Just fill the shoes with it tightly, stuffing the toe part and the heel exactly, and then leave them for a few hours
To increase the effect, the shoes can be gently sprayed with water from the inside beforehand
Specialist preparations
When all of the above methods fail, the solution may also be specialized preparations for stretching shoes available in every shoe store. It is enough to spray the inside of the footwear with them and then wear them on your feet for several hours to get a satisfactory effect
In their case, however, it is important to check on an invisible part of footwear before use whether they do not discolor it or destroy the material from which it is made
The above mentioned methods will allow you to enjoy your shoes again, but this time without pain and discomfort