Ramoneska is a jacket characterized by diagonal zips and details reminiscent of rock jackets. Its timeless character makes it suitable for almost any outfit.
A much-loved jacket for any occasion
The leather biker jacket was designed in 1928 in the United States as a motorcycle jacket and for a long time it actually served motorcycle gangs. Years later, it was associated as a jacket used mainly in rock styling. Currently, the ramonesque reigns in all modern trends and is still one of the most bought jackets by ladies of all ages. It owes its popularity to its perfect cut and versatility, which fits every outfit. Matches jeans or dresses perfectly, ideal for everyday wear as well as more elaborate occasions.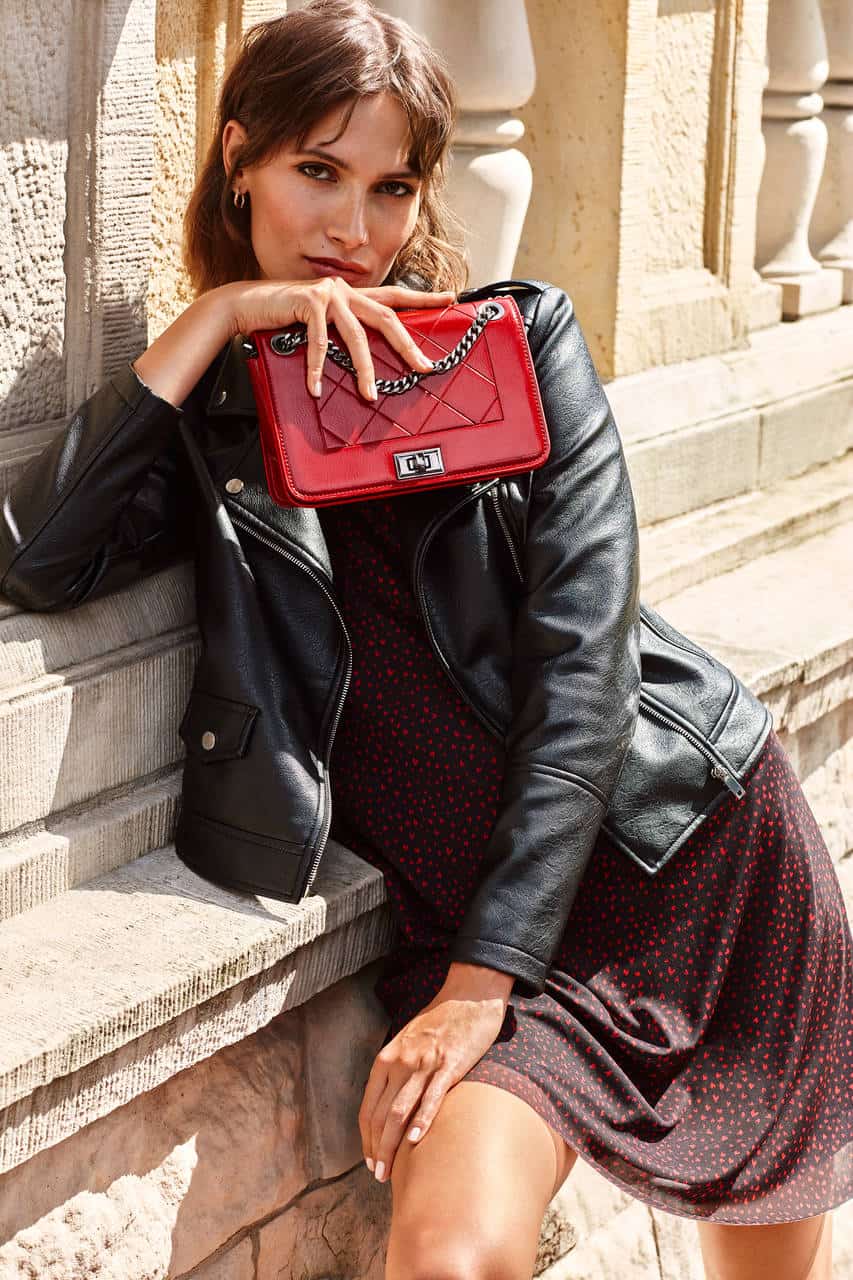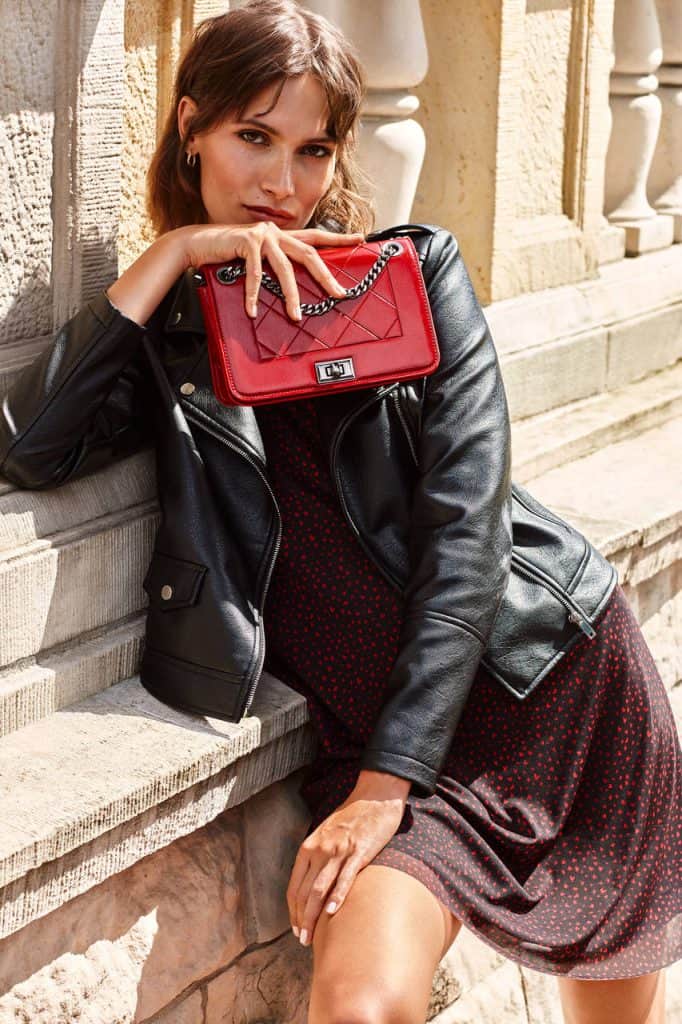 Ramones are usually made of ecological or natural leather and are perfect for cooler spring and summer evenings, as well as in autumn. Current fashion trends also include ramones made of suede, which will suit warmer seasons better than a leather jacket.
The leather jacket is not only for rock and heavy styles, as some still believe, but it is also a perfect addition to light and girlish dresses or skirts. It also looks fantastic with elegant pants or shorts
Suede biker jackets are also a popular choice when it comes to styling with maxi dresses or boho style, with which they combine beautifully to create breathtaking outfits, perfect for going out with friends or on dates. Ramones create an interesting contrast with more colorful clothes and fit every style and taste. You can combine them in thousands of ways, choosing various accessories, because these jackets are true classics and timeless. They perfectly replace blouses, jackets or sweaters. Today jackets of ramoneska type are worn by everyone, both women, children and men. In the past, it was hard to find them in any other color than black, but today we are flooded with newer and newer shades of this classic jacket – from brown, to bottle green, to blue and white. This makes styling much easier and allows you to have more fun with colors and discover your individual style.
Styling for everyday
A leather jacket makes you feel feminine and sexy. It is a must-have piece in every woman's closet, matching sports shoes and sneakers. Ramones look great with your favourite jeans, pants or boyfriend, and classic T-shirt. It is elegant and classy, which never goes out of style and suits women of all ages. The whole looks fashionable, neat and is insanely comfortable to wear every day. A few accessories, a convenient handbag and the styling is ready.
If we prefer to wear dresses and skirts, ramones will also work perfectly here. It will add 'spice' and finish off elegant stylizations. Black ramones are universal classic, which will go well with more subtle shades of clothes, as well as with more patterned and colourful outfits. It goes well with stilettos, ballerinas and open sandals. Heavy leather and airy material will create a spectacular contrast.
Ramoneska, apart from finishing the outfit and emphasizing our style, is a great way to hide unwanted imperfections, which is why it is recommended to ladies of all body types. Jacket, which ends at the height of your hips, hides lack of waistline or a bit more protruding belly, which will give you confidence and allow you to feel more comfortable while wearing it. Instead of worrying about your figure, thanks to the jacket we will simply enjoy going out