Espadrilles are shoes, which can not be missing in the summer closet, whether for women or men. What are the characteristics of this type of footwear? How to style them?
What are espadrilles and what is their history?
Espadrilles are light shoes designed for summer season. Their sole is usually made of jute braid or different kinds of natural grass. On the other hand, both linen or cotton canvas and natural leather are used for the upper part of such footwear. Espadrilles are available in many different versions. When it comes to women's models, apart from classic cuts, we can also choose those on platforms or with decorative ties around the calf. When it comes to men's espadrilles, you can find lace-up models that look a bit like sneakers.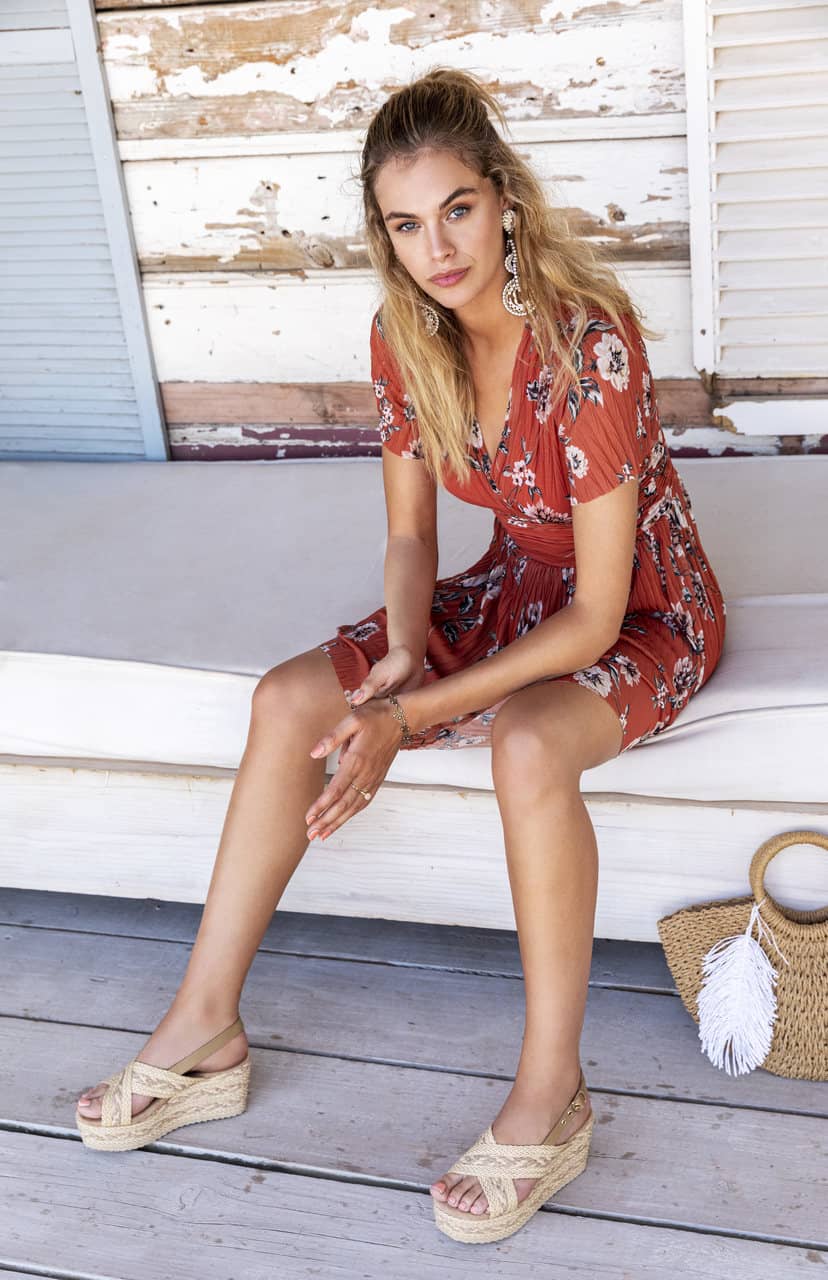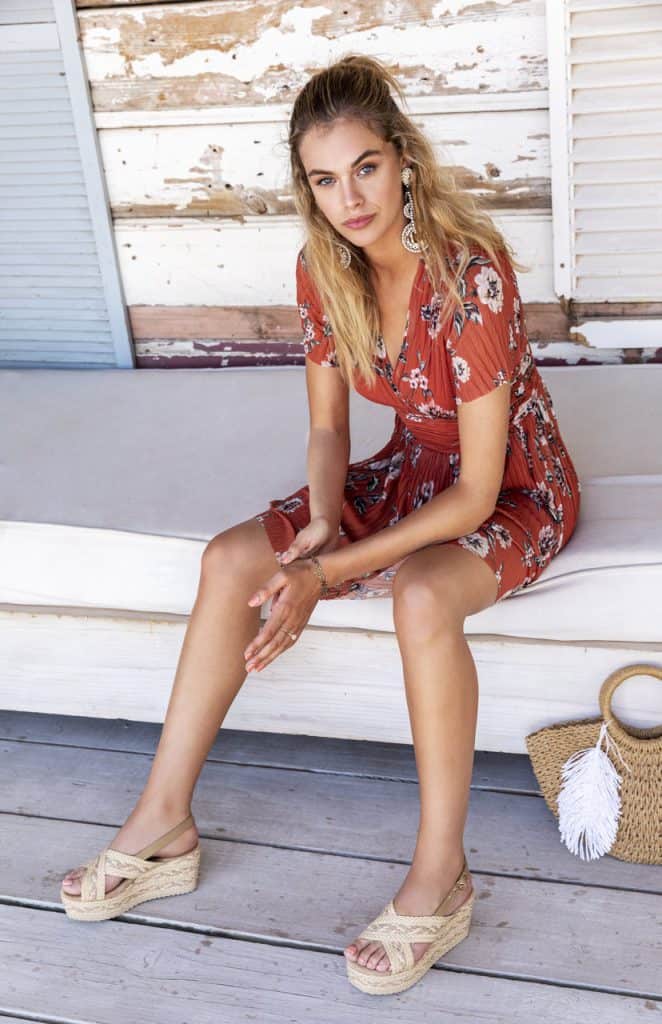 What is the history of espadrilles? The first espadrilles were created around 4000 years ago. They originated in Spain and were produced by Spanish craftsmen as early as the 13th century. Initially espadrilles were worn only by peasants. With time, they also became a part of the outfit of soldiers, miners or priests. Classic espadrilles were made of black canvas or with colourful stripes related to the region in which they were produced.
How to style women's espadrilles?
How to wear women's espadrilles? These espadrilles are perfect for casual outfits. You can wear them for a walk, shopping or out with friends. Espadrilles should always be worn on bare feet. It's a great idea to add variety to nautical, boho or hippie style outfits. Espadrilles look great with a long, flowy maxi dress. They look great with pants, whether shorts, jeans, ¾ or ⅞ length fabric models
Espadrilles are also a great choice for all fans of skirts, both flared and slightly more fitted. An interesting alternative to classic espadrilles are models on platforms. This is a great choice for all women who want to optically slim and elongate their legs. These espadrilles look a bit more elegant, which makes them suitable for a date. You can combine them with a T-shirt and jeans for an everyday outfit. Espadrilles on platforms can also be used to create a romantic outfit. Pair them with a floral or frilly dress. Apart from classic, single-colored espadrilles, you can also find many patterned models, such as stripes, dots and flowers. This is a great proposition for fans of original and original styling.
How to style men's espadrilles?
Men's espadrilles are great alternative for moccasins or sandals. They are extremely comfortable, breathable and suitable for many different occasions. It's a great solution for a vacation at the seaside resort, as well as a meeting with friends. With the help of espadrilles, you can create many fashionable smart casual outfits. You can combine them with a shirt, preferably linen, and shorts or long pants, for example chinos, made of the same material. A great complement to such an outfit will be a braided belt or bracelet made of thongs. In this case, instead of classic canvas espadrilles, you can opt for a suede model, which looks a bit more elegant. How else can you wear men's espadrilles? They look great with beachwear. Pair them with a v-neck T-shirt and cotton shorts, for example.