Neon colors are always fashionable, but they are most evident in summer styles. You can wear them with more subdued colors, but also with other neons. The possibilities are almost endless and the effects are truly stunning
What neon accessories can you find in online stores?
Neon inspirations can be found in places such as chain stores. Fashionable neon colors usually return in the summer in the form of various accessories. It is a solution for people who like to stand out from the crowd with eye-catching details. Among the neon accessories and add-ons you can find e.g. handbags. Very popular are small models, which are hung over the shoulder, but also beach bags or hip bags, the so-called kidneys. They can be found in fashionable neon pink, as well as in a more girly version, with shiny material, addition of sequins or with fabric imitating fish scales. Colored bags do not prevent you from wearing neon with the rest of your closet as well – they can be a great color accent to a more subdued outfit. Neon accessories also include jewelry with neon color accents. It is interesting to note that neon colours look best when combined with gold. For example gold circle earrings enriched with neon enamel look great.
What to wear neons with?
Neons are strong colors – neon pink or yellow attract attention to themselves. Just like powder pink, neon colours work well with greys, especially with lighter colours. They also look great with jeans. If you want to surprise your style, you can choose a combination of black heavy leather with a neon yellow top. Neons can also be worn with other neons, but it is advisable to opt for one shade only. Too many neon accessories may make your outfit look too childish or kitschy. For example, combine neon shorts with blouse in the same shade. Other accessories, such as handbag or shoes, should be of uniform, darker color. It will make us look more stylish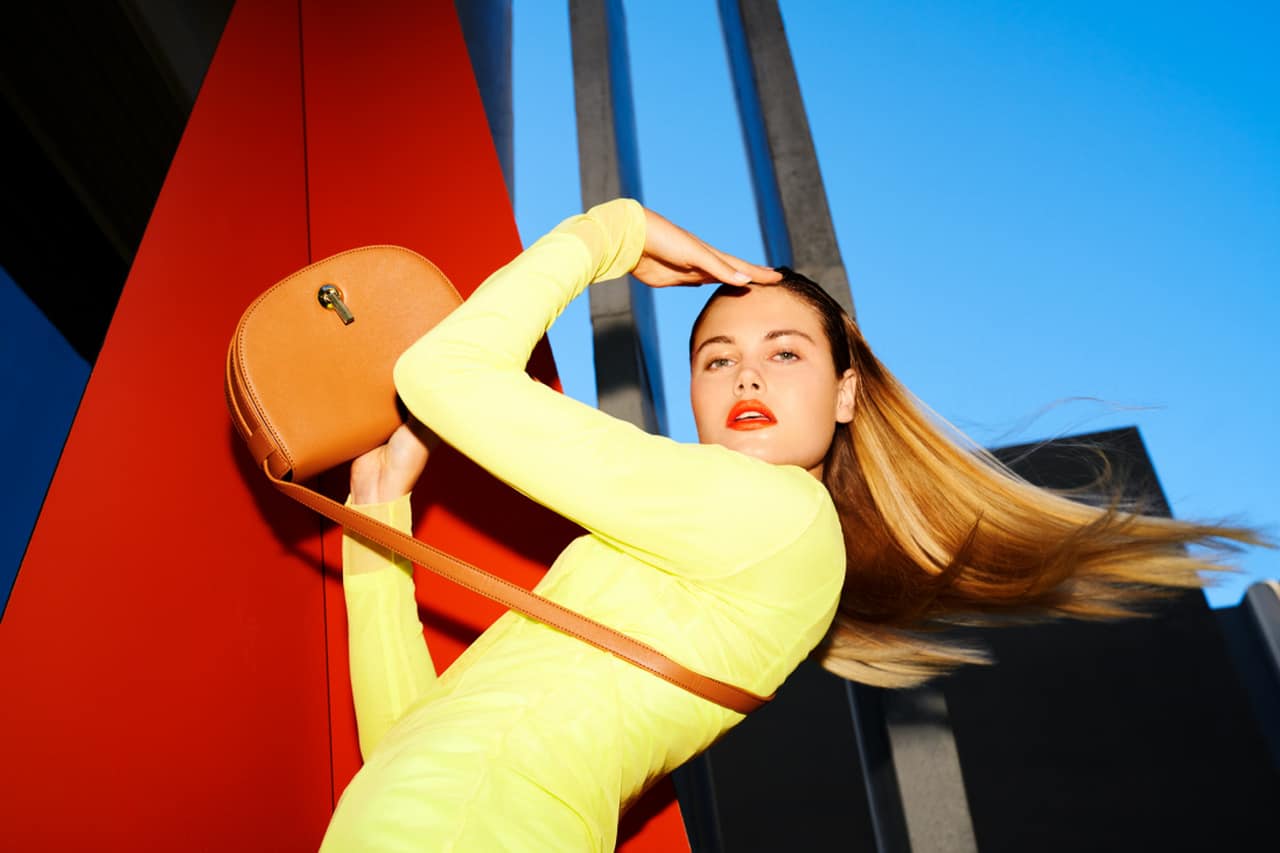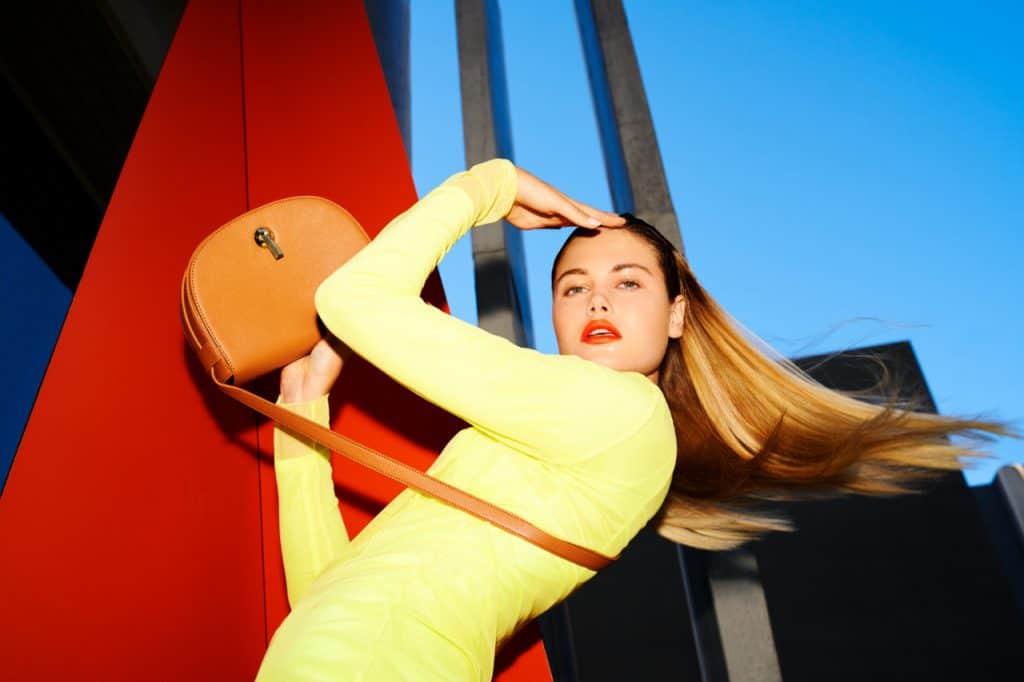 Neons go well with pastels. Such interesting combinations like pastel shirt and neon shoes can make a very good impression. If we choose more elegant stylization, let's bet on one neon accent. It may be jewelry or, for example, an accessory, such as a belt or a piece of clothing trimming. Neon zips or visible stitching with neon threads will make the styling less formal, but still very elegant and refined.
What neon clothes are worth having in your closet?
Neon clothes in form of jacket or blouse are always perfect. If we want to bet on a very holiday look, we can choose bold neon jumpsuit, or maxi dress in neon color. This will definitely draw more attention to ourselves and our clothes will make us feel very feminine. You can also wear neon platform sandals or flip-flops in a neutral color such as brown. Neon clothes are also worth investing in, for example a jacket in a distinctive color. Just match it with a white shirt and a black skirt or navy blue pants and the whole outfit will look elegant, but at the same time a bit flirty and very summer-like. Neons suit many outfits and you should not be afraid of them. However, you do not have to wait until the hot summer. If you want to feel spring-like also during winter or autumn, you can bet on neon cardigans and oversize sweaters in this shade.